Planning a Kitchen Remodel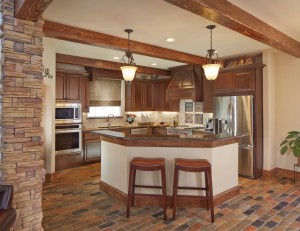 Remodeling is no easy feat, but for many a new kitchen adds immense value (both in style and financially) and the time and energy are well worth it. Before remodeling your kitchen make sure to spend plenty of time in the planning and preparation; the stunning final results will be well worth it. Here are some other things to consider when planning a kitchen remodel.
Style- Determine the style that you want for your new kitchen. Read kitchen remodeling magazines, visit showrooms, and work closely with your contractor in planning the style for your new kitchen. We work closely with you on every project to ensure that your unique tastes and style is clearly and beautifully reflected.
Materials- Often one of the most fun aspects of kitchen remodeling is choosing the materials. What kind of flooring, countertop, and cabinet materials will fit your needs? The possibilities are infinite and this is where you have the freedom to be creative and design something that you love.
Whatever stage you are in of a kitchen remodel, we can help you plan and build the kitchen of your dreams. Our high end selection and unsurpassed service are second to none.