USI Remodeling Wins 5 ARC Awards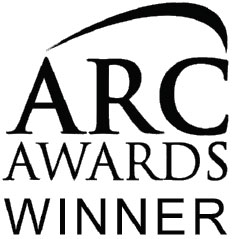 USI is pleased to announce that we received 5 ARC Awards from the Dallas Builders Association.
2021 Award Winner Best Kitchen Remodel
2021 Award Winner Best Bathroom Remodel
2021 Award Winner Best Primary Suite Remodel
2021 Award Winner Best Whole House Renovation $300K-$500K
2021 Award Winner Best Whole House Renovation Over $500K
Dallas Builders Association Announces 2021 ARC Awards Winners
The Dallas Builders Association (Dallas BA) has announced winners in its 2021 ARC Awards, held Aug. 14 at Vouv Dallas and presented in partnership with Ferguson Bath, Kitchen & Lighting Gallery. The ARC Awards are held to recognize building excellence by associate members, remodelers and custom builder members of the Association.
Winners were named in 67 categories including Best New Home, Best Development, Best Landscape Architecture, Project Manager of the Year, Subcontractor of the Year and Remodeler of the Year.
Dallas BA Executive Officer Phil Crone praised ARC Awards finalists for their innovation and optimism during a year beset with obstacles: material price increases, supply chain challenges, an ongoing labor shortage and city permitting difficulties. "The response of Dallas BA members has been nothing short of extraordinary," he said.
TV personality and spokesperson Amy Vanderoef served as the mistress of ceremonies.
The awards were judged by industry professionals outside the North Texas housing market: David Lesser, Windstar Homes, Tampa, FL; Paul Mahony, KGA Studio Architects, Denver, CO; Lisa Morris, BMG Advertising, Newport Beach, CA; and Renee Self Gibbons, Chameleon Design, Costa Mesa, CA.