You've Found the Perfect Location, Now Remodel to Create the Perfect House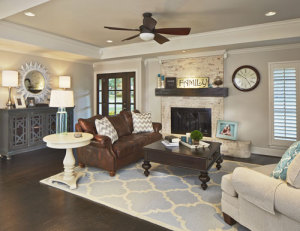 You know the old real estate adage, "Location, location, location!" It's true. The one thing you cannot change about a new property you purchase is its location. Everything else can be stripped down, remodeled, repainted, and remade to fit your dream home.
If you are planning a move to the Dallas/Ft. Worth area in the near future, your real estate agent will almost surely tell you to consider location first. Is there a specific area or even a specific neighborhood that you absolutely must be in? Have you always dreamed of a certain view or wanted just enough acreage to keep some horses and chickens?
Find your location first, and then start looking for homes. If your expectations are high and your timeline is short, you may not find a house that exactly suits your needs. Not to worry! That's where an excellent and reliable remodeling company can come in. Once you've found the perfect location, your chosen remodelng company can add more rooms to the home, break down walls, or give the whole house a massive facelift.
Contact USI Design & Remodeling today to start creating a home worthy of the perfect location you've chosen.