Hot Bathroom Trend: Multi-purpose Fixtures
Nowadays, homeowners are looking to make the bathroom a more inviting, stylish, and comfortable personal space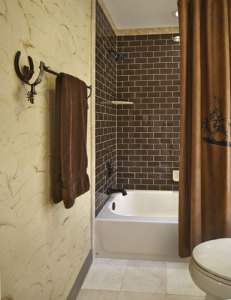 by using multi-purpose fixtures. One trend that has been catching on is the installation of a separate shower and bath. An isolated bath gives you more flexibility in choosing your preferred tub, whether it is a relaxing whirlpool or a free-standing bath.
A recent survey revealed that a good number of homeowners consider a whirlpool as the number one fixture they would like in their bath. The standard design comes with arm rests and an ergonomically set head for maximum comfort, as well as strategically positioned jets to deliver the ultimate relaxation. Whirlpools come in an assortment of sizes, including corner pools that you can fit discretely into one corner of your small bathroom.
Another popular trend in bathroom fixtures is above-counter sinks, which you can use as both a sink and artistic display. Do your fixtures also add a touch of style to your bathroom?