You Can Have A Beautiful New Kitchen Without Breaking The Bank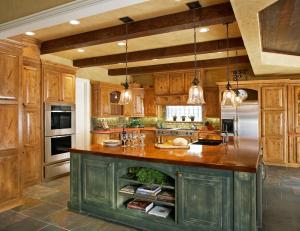 A lot of homeowners dream about remodeling their kitchen but worry about the extraordinary cost. It's true that certain types of kitchen remodels can cost $50,000 or more, especially if you want to expand out. However, what many homeowners don't know is that even a small and much more affordable kitchen remodel can drastically increase the beauty and functionality of your kitchen while adding real value to your home. A small kitchen remodel typically includes:
New Cabinets
New Sink/Installation of duel sink
New countertops
New appliances
New flooring
Tile backsplash
The beauty of a small kitchen remodel is that we are not moving or rebuilding anything, which saves you a lot of costs. We are simply updating your existing footprint. These changes really add up, and at the end of it, you'll swear that your kitchen is bigger, brighter, and much more beautiful.
Call us at USI Design and Remodeling today to learn about how we can give your kitchen a cost-effective facelift in the Dallas and Fort Worth areas.