Remodel Etiquette – Being A Good Neighbor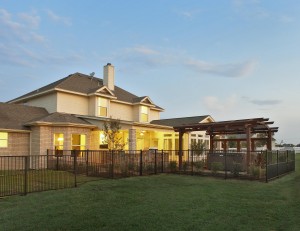 The start of your remodel is an exciting time. Finally, the dream kitchen, bath, or full-home remodel that you've been planning for years is going ahead! A remodel will be noisy and distracting and interrupt your routine as workmen and women come in and out of your home.
It's important to remember that the noise and extra street traffic may also affect your neighbors. They may not appreciate the extra trucks in the neighborhood, the noise, and the supplies coming in and out of your home. We encourage all of our clients to be thoughtful and alert their surrounding neighbors about the impending remodel a couple of days in advance. Warn them about the noise and let them know how long the remodel is slated to last.
Your neighbors will really appreciate the update, and you could head off a lot of unnecessary anger and resentment just by letting them know what to expect. When the remodel is all over, you may even want to invite your neighbors over for a BBQ as a thank you for their patience and understanding and to show off your great new remodel.
Little gestures of respect like this can go a long way toward keeping the peace in your neighborhood and helping the remodel process be as smooth and stress-free as possible.