Check Your Remodeling Contractor's References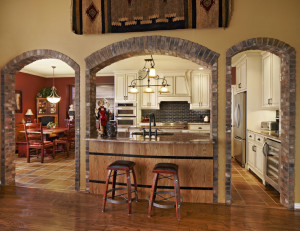 We know that you have a lot of options when choosing a design and remodeling agency for your Dallas or Forth Worth home. We encourage you to collect several bids so that you can find the best remodeling agency possible.
When assessing remodeling agency bids, it can be challenging to compare "apples to apples." One great way to really get a sense of how well a company operates is to call and speak with the references the company provides.
Every remodeling agency that you work with should be able to provide you with references of previous clients upon your request. Always request these references and make sure to call every one of them.
Don't be afraid to ask all the questions on your mind when you get a reference on the phone. Some of the best questions to ask are:
How well did the remodeling agency communicate with you during the project?
Do you feel like they listened to your ideas and your concerns?
Did you run into any issues during the remodel? How did the company handle that?
Did the remodeling company stick to their budget and timeline?
Are you happy with the remodel?
We even suggest asking if you can come over and see the remodel. Nothing beats seeing the workmanship up close. If the remodeling company in question truly stands behind their work, they should be happy to show their results to you.
If you are considering a remodel for your Dallas or Forth Worth home, we would love the opportunity to compete for your business. Please contact us to tell us more about your project.