What is a Universal Design Remodel, and is it Right for Your Family?
It is growing increasingly common for three generations to share a roof, as today's Baby Boomers and Gen Xers care for  their aging parents, raise their own children, or see adult children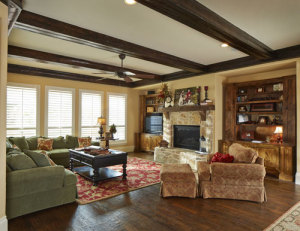 (sometimes with wee ones of their own) move back in. A universal design remodel is a type of remodel that adapts a house to the needs of all family members in an unobtrusive way.
A universal design remodel is different than an Aging-in-Place remodel, which adds noticeable accommodations for older homeowners who may have visual or mobility issues. Universal design remodels are meant to be subtle. For instance, a universal design remodel may incorporate:
Recessed lighting for greater visibility
Stepless porches
Wider hallways to accommodate wheelchairs or strollers
Counters with contrasting borders to increase visibility of edges
Shower blocking that allows for the installation of grab bars in the future
The beauty of a universal design remodel is that it can be planned specifically for the needs (or anticipated needs of your family). Contact USI Design & Remodeling to discuss a universal design remodel for your Dallas or Ft. Worth home.