Two Lives, One Home – Is a Remodel the Right Compromise After Marriage?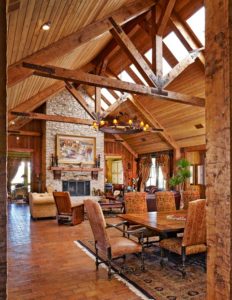 In the 1960s, it wasn't unusual for high school sweethearts to marry soon after graduation and to buy a house together as their first major step into adulthood. Fast forward five decades, and things have changed a lot. The average age of marriage in 2013 was 27 for women and 29 for men. Second marriages are also much more common these day. Older individuals bring more experience, more wealth, and more homes into first marriages, which can cause a bit of confusion.
Who should move in with whom? What if a new bride hates her husband's tiny bachelor kitchen? Can an existing home be turned into a new couple's dream home?
Moving is expensive and disruptive, especially if the owner has a strong bond with the house. What about a remodel instead? This can be a useful test of a couple's ability to compromise. If the wife doesn't like the current kitchen, why not expand it? Master bath too small for two? Remodel! Not enough closet space for all her shoes or his suits? Add a walk-in closet to the remodel plans.
A remodeled home can be a new beginning in the house you already love. Contact USI Design & Remodeling today for a consultation if you live in the Dallas/Ft. Worth area.