Don't Be Afraid of Vibrant Colors in Your Room Remodel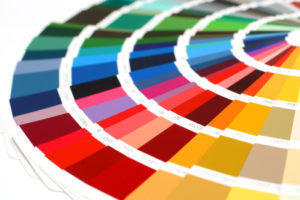 If you are going to invest your time, money, and passion into a room remodel for your home, make sure that room reflects your special personality. Many homeowners are afraid of using bright, vibrant colors, but if done well, they can actually add tons of great personality to the room.
Pick One or Two Bright Colors
Homeowners may be afraid that bright colors will clash, but that problem can easily be avoided by choosing just one or two complimentary colors to use in a room. If you try to include every color of the rainbow, a visitor will feel overwhelmed.
Less is More
Use bright colors to accent your room not fill it. Bright orange walls are probably going to be a little too much, but an orange accent wall, orange curtains, or an orange throw rug can add a nice pop of color to the room.
Vibrant Accessories
If you are worried about a specific color going in or out of style, keep your walls and main furniture pieces in neutral colors and add vibrant accessories. How about a polka dotted lamp, lemon yellow throw pillows on the couch, or a bright wall border that you can easily replace?
Check out this adorable New York apartment featured recently in Houzz that does a great job of balancing a lot of vibrant colors to brighten up a small space. If you need a little help figuring out how to translate your personality into your Dallas or Ft. Worth home remodel, contact USI Design & Remodeling.