Trend: The New American Remodeled Home: No Average Renovation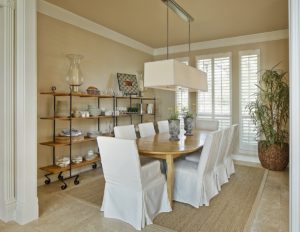 The Trend to do remodel homes into a modern beautiful high ceiling home.  The following is from http://nahbnow.com/2016/05/the-new-american-remodeled-home-no-average-renovation/ to show how a basic home can turn into an amazing modern home.
"Located just around the corner from what will soon be the latest edition of The New American Home® stood a large but dated home in need of a new look. Built in 1987, the home featured typical designs of that era: a tiled roof, stucco quoins, mauve-colored carpet and a segregated kitchen.
When finished, the New American Remodeled Home will exemplify how an existing home – even a higher quality home that's less than 30 years old – can be significantly improved in design, livability and energy efficiency when using today's building techniques, products and standards."  Read Mor