How to Choose Finishes with Your Spouse Without Driving Each Other Crazy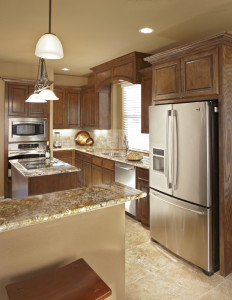 Nothing improves spousal bliss like going through a stressful remodel…just kidding! You both have decided to share the rest of your lives together, but that doesn't mean you have the same taste when it comes to picking out cabinets, tiles, or deciding whether you want to splurge on a skylight. What do you do if you and your spouse keep butting heads over the home remodel?
Take a deep breath.
It's important to remember that you both share the home equally, which means that your opinions are equally important. Every marriage requires compromise, and your home remodel is no different. If she hates the tiles you love then it'll be better in the long run if you pick something you can both live with. The same goes if he isn't loving the bright orange accent wall you want. Sometimes you have to let go of your first choice so that you can both be happy with your remolded home at the end of the day.
Let us help you design a remodel that you will both love in Dallas and Ft. Worth.