Tips To Maximize Your Whole-House Remodel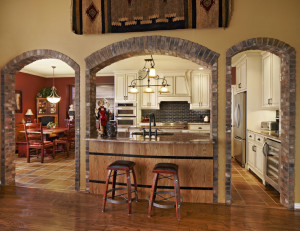 Whether you're remodeling your whole house or adding a second story addition, there are several factors to consider maximizing your investment, increasing the functionality of your home and making future work easier.  Working with a contractor can help keep cost and stress lower.
Invest in quiet exhaust fans.
In many places, quiet exhaust fans are required by code where ever you have running water.  If you intend to use your fan on a regular basis, invest in quiet ones.  Consider how you will use your fans, if you should go with one with a timer, or maybe a one that includes a humidistat.
Plan ahead during your remodel.  If you think you might add solar in the future, plan for it now.  Make sure all engineering and mechanical systems are in place for future remodels when you're already in the process.
You're investing a lot of money and time on a remodel, so make sure it will last longer than the current phase your family is going through.  For instance, don't permanently install baby gates onto beautiful custom-built railings because the baby stage is short lived compared to the rest of your life.