Choosing New Cabinets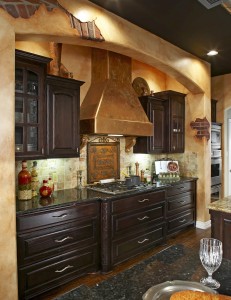 With all the options available, choosing cabinets for your kitchen or bathroom can be an overwhelming experience, to say the least.  Aesthetics aside, there are lots of factors that might not be readily apparent that will impact the cabinet's performance and price.  Understanding these factors will give you an advantage in making the right selection.
There are three basic structural components to a cabinet: the box, the shelves and the drawers.  Each one of these components can be constructed in a number of ways.  You cabinets can arrive to you in four different ways: boxed and ready to install, boxed and ready to assemble, semi-custom and custom.
The box is typically built in one of three ways: with plywood, particleboard or medium-density fiberboard.  There are pros and cons to each material, weigh each factor and make your choice of material for the box.
The drawers and shelves of your new cabinets are also made from particleboard, MDF or plywood.  The most common and least expensive way to construct the drawers and shelves is to either glue or staple them together.
Cabinet prices are wide ranging and directly correlate to materials and construction method.