The Best Reasons for A Kitchen Remodel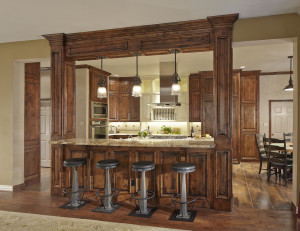 For many people the kitchen is the hub of activity and the center of the home. People gather, bond, cook, and spend hours in the kitchen, every reason why it should reflect the style and tone of the house. Remodeling a kitchen can be a major undertaking, but with the right contractor who understands your vision, it can be the first step to creating your dream home. Here are a few other reasons remodeling your kitchen is a good idea.
Value– An updated and modern kitchen can add easily increase the value and marketability to your home. An outdated kitchen is unappealing to prospective buyers while a stylish, refurbished kitchen adds immense value to any property.
Energy Efficient– Besides saving valuable energy sources and putting less stress on the environment, modern appliances save money both in the long and short term. Saving money is one of the first reasons people choose to remodel their kitchen.
Modernity- Very few people want to live in an outdated kitchen that doesn't match their taste or lifestyle. A more modern, appealing kitchen is a much better alternative for most people.