The Benefits Of Turning Your Half Bath Into A Full Bath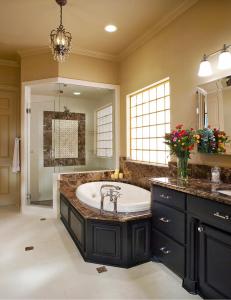 Are you planning to sell your home in the next few years? One great way to help your home stand out is to convert your existing half bath into a full bath. Here are three major reasons why:
Families Want Separate Baths
Fifty years ago it was common for an entire family to share a single bathroom, but times have changed. Today, families are less and less inclined to share a bathroom, and many families with children won't even consider a home with only a single bath. The same goes for renters if you are looking to rent your home instead of sell.
Mobility Impaired Homeowners Need a Full Bath on the Main Floor
Many older Americans have mobility issues and struggle to climb stairs. If a potential home buyer has mobility issues or is bringing an aging parent to live with them, they may not even consider a home without a full bath on the main floor.
Increased Resale Value
A conversion will add considerable resale value to your home. Typically, a full bath can add $5k – $10k to the selling price of your home, which will go a long way toward covering your remodel costs.
Don't let potential buyers pass up your home because you don't have enough full baths. If your home is in the Dallas / Ft. Worth area, call us for a free bath remodel quote.