Texas Job Market Sizzling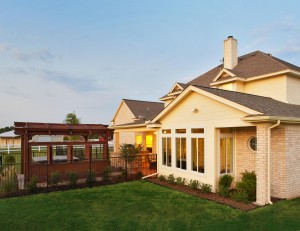 The job market in Texas is heating up and many people are getting jobs in new sectors. With the added opportunities it helps potential homeowners buy homes and remodel what they buy into the home of their dreams.   According to the following article as seen on:
http://recenter.tamu.edu/recon/
"The Texas economy gained 370,300 nonagricultural jobs from June 2013 to June 2014, an annual growth rate of 3.3 percent compared with 1.9 percent for the United States.
According to the Real Estate Center's latest Monthly Review of the Texas Economy, the state's nongovernment sector added 342,800 jobs, an annual growth rate of 3.6 percent compared with 2.2 percent for the nation's private sector.
Texas' seasonally adjusted unemployment rate fell to 5.1 percent last month from 6.4 percent a year ago. The nation's rate decreased from 7.5 to 6.1 percent.
All Texas industries had more jobs. The state's mining and logging industry ranked first in job creation, followed by the transportation, warehousing and utilities industry, professional and business services, leisure and hospitality, and construction.
All Texas metro areas except Texarkana had more jobs last month than a year ago. College Station ranked first in job creation, followed by Midland, Dallas-Plano-Irving, Odessa and Austin-Round Rock-San Marcos.
The state's actual unemployment rate last month was 5.5 percent. Midland had the lowest unemployment, followed by Odessa, Amarillo, San Angelo, Abilene and Austin-Round Rock-San Marcos."