How Much Return Can You Expect From Your Remodel?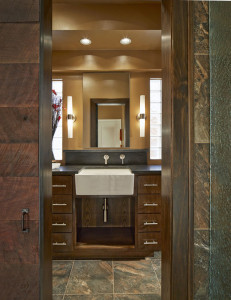 At USI Design & Remodeling, we believe that the greatest return on a remodel of your Dallas/Fort Worth Home is in the improved quality of life that you will enjoy with your beautiful new kitchen, elegant bathroom, or dedicated home office or "man cave." However, smart homeowners know that a remodel can also increase the value of their home when it comes time to sell.
Not every remodel increases the value of the home at the same rate. In fact, you may be surprised to learn that smaller remodels typically return a higher percentage of cost to the equity of the home.
As you start to look at your budget and consider what type of remodel you want for your home, a remodel's average return on investment should be at least one factor in your decision-making process if you plan to sell your home in the next few years.
One great resource is Remodeling Magazine's 2014 Cost vs. Value Report. Click on the state of Texas in the map and learn about which remodels offer the highest return on investment in our area. When you're ready to begin, we'd love to answer your questions and compete for your business!