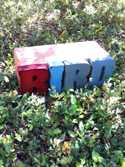 Project – A Whole House Remodel For His Pets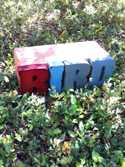 Just when you think you've seen the pinnacle in whole house remodel creativity you come across a story like this. This story posted on houzz.com is about a man who began rescuing cats after a beloved roaming neighborhood cat died and soon after another nearly died.
Peter Cohen's passion for cats spurred him to apply his homebuilding experience to design and build an indoor wonderland for well over a dozen cats he rescued from shelters. This story is a testament to how a remodeling project can be tailored to the most specific desires and personalities of any homeowner.
http://www.houzz.com/ideabooks/35126310/list/a-home-becomes-a-playland-for-20-rescued-cats
If the article and video motivates you to pursue your dream house remodel project, we'd love to help you make your dream a reality.  Please contact one of USI Design & Remodeling experts at 972-206-0750 in Dallas or 817-319-1892 or email us at info@usiremodeling.com.