Nursery Trends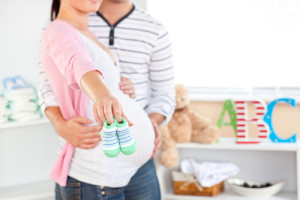 Well, even the nursery room has gotten sophisticated. That Mickey Mouse theme that was all the rage and those pastel pink and blue walls are out. High design is in.
If you can't hire an interior designer, here are six tips for updating your baby's new pad.
Stylish Furniture: Choose cribs and pieces in various styles from midcentury modern to industrial. Add a tufted chair if you like. The nursery is now another attractive room to be styled.
Western theme: A splash of rustic wood for an accent wall and a fur throw rug for the floor finish the look for boys.
Vintage accessories—Flowered wallpaper and a painted chandelier update the girl power.
Golden Rules: Add the metallic gold hue into décor or accessories for a super modern take.
Walls: Definitely go for decal patterns, or stripes and chevrons. Another option: Paint walls gray or celery green–the new neutrals and unisex shades.
Real Art and Motivational Sayings: Baby should be surrounded by true art. So while monkeys and rabbits are always cute, instead of cartoons, think of modern line drawings. And all those words of wisdom? Post them on the walls, for positive vibes.
Transform your a nursery by using any of these new trends. Let your imagination run wild. Or use these ideas for inspiration and create the nursery of your dreams.  Contact USI Design and Remodeling for for room remodeling for the new baby.