Can You Really Rely On A Contractor's References?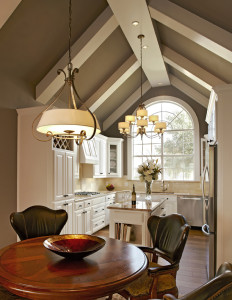 When you decide that it's time to remodel your kitchen, bath, or full home, you will have to place a lot of trust into the skill and integrity of your remodel firm. You'll also have to write them a big check. How do you know if the remodeling agency is legit? One of the best things you can do when comparing different bids is to ask each company for customer references.
Every company should be able to give you a few phone numbers so that you can actually call and chat with previous customers, but keep in mind that almost any remodel company worth their salt can produce at least one or two happy customers. Also, unfortunately, not every company has a conscience. It's not unheard of for companies to actually use employees or even their own family members to pretend to be happy customers.
How are you supposed to get a real, honest opinion of a remodeling company? Make sure that, along with calling the company's references, you also search for any complaints against the company at the Better Business Bureau. Yelp! and Angie's List may also reveal some unhappy customers, but remember that no company has a spotless record. Do your homework and take all your findings into consideration before choosing your remodeling company.