After a Job Well Done, Here's How You Can Help Your Remodel and Design Team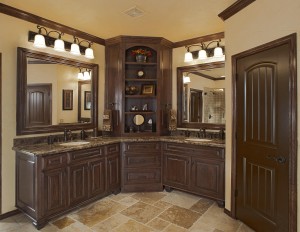 At long last, your design and remodel is done, and you absolutely LOVE your new kitchen, master bath, or whole house remodel. How can you reward your design and remodel team after all their hard work, great communication, and the extra effort they took to make sure you were happy?
There is actually a lot that you can do. Remodeling is a competitive business, and personal testimonials and referrals mean a lot! Here are a few ways you can support your design and remodel team to help them get even more business:
Allow the company to take before and after pics for their portfolio and possibly video of the project.
Record a video testimonial for the company's website.
Write a positive testimonial on Yelp! and Angie's List.
Share pictures and your positive reviews on your social media pages.
Throw a house party to show off the remodel and put the company's business card out.
Offer to be a reference for the company when they pitch new clients.
Be sure to mention the company if one of your friends is considering a remodel.
Truly your design and remodel company will appreciate these efforts, and you can feel good knowing that you are referring your friends and family to a company that will do great work for them!