Now is the Time to Add On Smaller Remodel Projects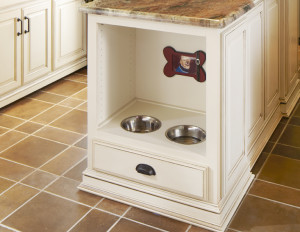 It's common for clients to come to us seeking strictly to remodel a single room in their home. Kitchen remodels and master bath remodels are very popular. However, most homeowners have other, smaller renovations that they wish they could do. Why not get these things done while you already have a remodel team in your home?
We are happy to help you with other small projects while we perform a major room remodel. Just because we're doing a master bath remodel doesn't mean we can't also lay down new tile in the kitchen, add new canned lights in the hallway, or even put a tile backsplash in the kitchen.
These are all projects that would be too small for us to do as a one-off project, but we can gladly add them onto an existing project. So, if you are planning for a remodel this year, look around your house and see if there is anything else you'd like the remodel team to do. It is likely you can save a lot of money by including it on top of a larger project, and it will be much more convenient for you to!
Contact us today to schedule a consultation to discuss your bath or kitchen remodel and any other smaller renovations we can do in addition. Grand Prairie, TX 75050-1037 Dallas: 972-206-0750