Need More Space In Your Home? Raise the Roof…Or At Least the Ceiling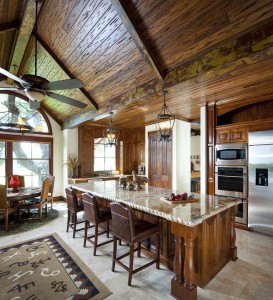 Do the rooms in your home feel small or cramped? One easy way to solve this issue is to remove walls to help open up a home. Another surprising option is the raise the ceiling. Many homeowners don't realize this, but it may be possible depending on your home's configuration to raise up the ceiling to help a room feel larger and more open.
That's exactly what we did for a client who purchased a 1970s-era home in Dallas. The home was located on a gorgeous lot, but the house itself was outdated. Among the many renovations we performed, we removed popcorn ceilings throughout the entire home, giving the house a roomier feel.
You can see the result of our intensive kitchen remodel, which we completed in just 120 days! If you'd like a modern, spacious kitchen, contact USI Design & Remodeling today.