Are You Looking for a Green Kitchen Remodel?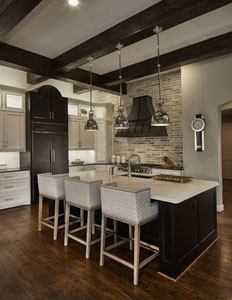 If you are passionate about shrinking your environmental footprint, make sure to ask your remodel contractor about green building techniques. Here are just a few ways to make your kitchen remodel more green:
Use Recycled Materials: There are tons of ways to use reclaimed wood in flooring and cabinets as well as recycled plastics throughout the remodel.
Improve Insulation: If your house is more than a few decades old, poor insulation may be letting cold or hot air in from the outdoors. In Dallas, our summer days can get really hot, so good insulation can help make your air conditioning more efficient.
Local Finishes: If you are trying to decide between two different backsplash tiles that you love, pick the one manufactured in town rather than the one that will have to be shipped across an ocean.
Energy Efficient Appliances: Your remodel is the perfect excuse to purchase all-new energy efficient appliances that will use less electricity. You may even get a state or local rebate!
Your remodeling company can help you determine the best ways to make your remodel greener. If you live in the Dallas/Ft. Worth area, contact USI Design & Remodeling to learn about our green building credentials.