If You Love Your Remodeling Company, Write Them A Testimonial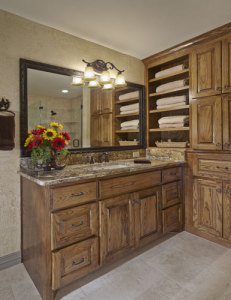 Locally owned small and medium sized businesses often strongly rely on their happy customers to be advocates for their products and services. This is especially true when it comes to design and remodeling firms. Dallas and Fort Worth and competitive areas, and homeowners have their choice of talented companies that can provide kitchen remodels, bath remodels, room additions, and whole home renovations.
No matter how much we market on the radio and in the local papers, our best and strongest advertisement is a satisfied customer. Your testimonials truly have power, especially among your family and friends. Your circle of contacts are much more likely to trust your enthusiastic referral of your remodeling company rather than a billboard they happen to see on the drive to work.
If you've had a great experience with USI Design & Remodeling, please consider letting your friends or family know. You can do this simply by mentioning our company's name when you invite people over to your newly remodeled home or by posting pictures of your remodel and an endorsement on your social media pages, like Facebook, Twitter, Pinterest, and Instagram.
We would also love it if you could post positive referrals on review sites like Yelp and Angie's List. Many homeowners who have recently moved to the area and haven't built up their contacts yet rely on these sites to point them toward honest, reliable, and experienced contractors.
Thank you in advance for your vote of confidence. Your referrals help keep us going strong, and allow us to keep making homes more beautiful throughout Dallas and Fort Worth.