Is Your Dallas/Ft. Worth Contractor Fully Insured?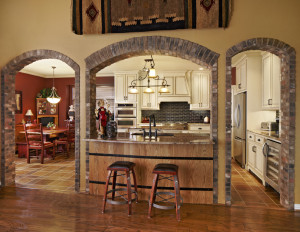 Let's not beat around the bush. A home remodel is a big financial commitment. It makes sense for homeowners to perform price comparisons when they are considering different design and remodeling firms. However, you must take care not to cut too many corners.
You can probably find a "Jack of all trades" contractor on Craigslist or from a friend of a friend who promises to do a great job at a fraction of the cost of a larger remodeling company. Buyer beware! If something goes wrong during the remodel, you may end up paying a lot more in the end.
Professional remodeling companies, like USI Design & Remodeling are required to always hold general liability insurance. This insurance policy protects all of the workers on the job as well as your home and the supplies needed to remodel your home. For instance, if a worker accidentally hits his thumb with a hammer instead of the nail, the liability insurance will cover his medical care and treatment. If a subcontractor (not one of ours, of course) accidentally punctures a pipe and causes thousands of dollars in flooding damage in your home, the insurance covers that too!
Guess what happens if your un-insured Jack of all trades breaks his thumb or floods your kitchen? That's right, you are on the line for his medical costs and for new floorboards. It is not worth the risk! Always make sure your design and remodeling contractor is fully insured, or your remodel might be more expensive than you've ever dreamed!