Are You Having Trouble Finding The Perfect Home? Maybe All You Need Is A Remodel!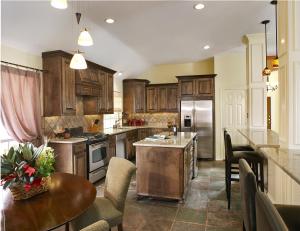 Buying a home comes with many emotional highs and lows. You might start out the process with a lot of anticipation and hope. This may lead you to the home of your dreams just waiting for you. However, it's more likely that you'll find a few different homes that are almost perfect.
Don't be disappointed if you love a house but the kitchen is just too small, it doesn't have the exact number of rooms you want, or the bathrooms look dated. Remember, the only thing you really can't change about a home is its location. If something isn't right inside the house, then all you need to do is pick up the phone and call a trusted and reliable remodeler. If you've never gotten a remodel done before, you will be blown away by what we can do. We can add the extra office you need, expand your kitchen, and revitalize your bathrooms. If you can imagine it, we can probably do it.
So, find a house in the area you love and then consider remodeling the home to fit your preferences. Your dream home may be waiting for you after all…with a little bit of remodeling help!