Starting A Home Business? It Might Be Time For A Home Office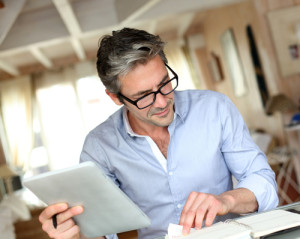 You know that environment plays a huge role in how you feel. Being inside a quiet, studious library makes it so much easier for you to study, while sipping a hot latte at the nearest coffee shop can make your fingers itch to write that novel you've always dreamed of.
If you've taken the plunge and started your own home business, then give yourself a leg up by turning one of your rooms into a quiet, private home office for yourself. Whenever you go into the office, you will know that it is time to work. You'll find that it is a lot harder to focus if you just shove a desk in the corner of your bedroom or try to work in the dining room while your family mills about.
If you don't have space for a private home office, consider a room expansion to give yourself a professional space within your home. Talk to your accountant and see if you might even able to deduct construction costs! Contact USI Design & Remodeling to discuss room additions in Dallas.