Everyone Should Be Involved In The Planning Of Your New Home Remodel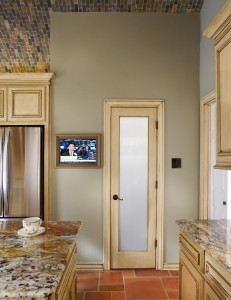 When you start exploring the possibility of remodeling your home, you will likely find that the bulk of the planning falls on one member of the family. Maybe this is the "dreamer" who has a vision for the new kitchen or the "planner" who will sit down and contact multiple design and remodeling firms and compare offers.
Regardless of which person decides (or is appointed) to head the home remodel, it's important to include all family members in the decision and planning process, including the kids. Everyone living in the home will be affected by a major home remodel, and if they are unhappy with the outcome, your big investment may end up making life harder, not more enjoyable in your household. When you bring everyone together to review plans, pick out paint colors, and spitball ideas, each person gains ownership in the project. Suddenly this isn't just one person's remodel, it's the family's remodel!
The end result will likely be much more pleasing for your entire family. If you have questions about the design and remodeling process for your Dallas/Ft. Worth home, please contact USI Design & Remodeling.