Congratulations – Your Texas Home Probably Appreciated in Value in 2014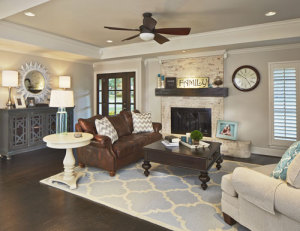 The still-recent memories of the housing market crash shook the faith of many homeowners who believed that their home was their ultimate asset. Fortunately home prices were on the rebound throughout the country in 2014, especially in Texas.
According to CoreLogic's Home Price Index, Texas was in the top five states that experienced the highest home price appreciation in 2014. The report found that Texas homes appreciated 7.8% in value including distressed sales. That's a big jump and should help homeowners in Dallas and Ft. Worth feel a little more secure.
If you want to increase the value of your home even more, especially if you plan on moving soon, consider investing in a home remodel. Kitchen remodels and master bath remodels, in particular, can help your home sell faster and at your asking price (or above). The dollars you put in your home can increase your quality of home life and can come back to you in an increased resale value.
If you want to work with the best design and remodeling company in the Dallas and Ft. Worth areas, contact USI Design & Remodeling.