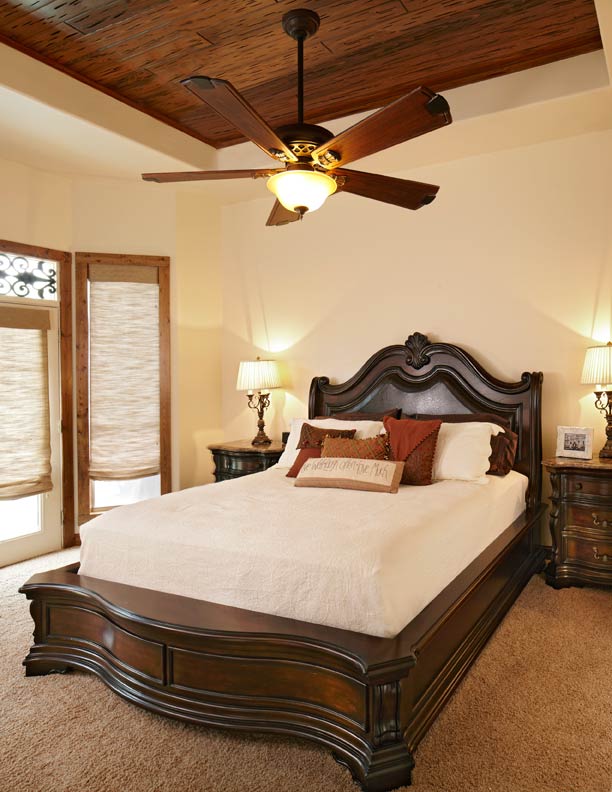 Aesthetic Bedroom Boredom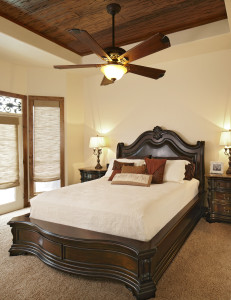 How do you remodel a bedroom?  Materials, ideas, and photos for bathroom and kitchen remodels are plentiful.  But what can you do besides paint, wallpaper, or change your bed spread when you're tired of looking at your bedroom?  Maybe more than what comes to mind at first thought.
Before you begin identifying things to change, first consider what kind of ambiance you want your bedroom to have.  Do you want it to be bright and modern?  Then consider adding a skylight, or larger windows.  Or maybe you would prefer to get the extra light and a modern look by installing track lighting.  Want a rustic look?  Consider exposed "distressed" wood ceiling beams and complimentary flooring and moulding.  Or maybe you want to give your bedroom the feel of a classy hotel bedroom.  A small chandelier would be a good place to start.
Or maybe you're feeling cramped.  If the bedroom next to yours has been vacated by one of your adult children, consider stealing some space from it for a walk-in closet or just a bigger bedroom.  For more ideas for a bedroom remodel, contact one of USI Design & Remodeling experts at 972-206-0750 in Dallas or 817-319-1892 or email us at info@usiremodeling.com.