Adding a Window Seat to Your Home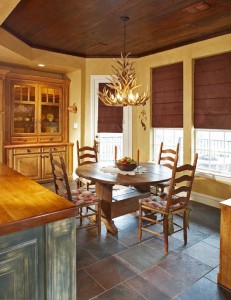 Window seats offer undeniable charm to any home, as well as adding extra seating with a spectacular view. Who doesn't want that? Window seats can be easily added to any room to add ambiance and make it more homey and welcoming. Nothing is more inviting to sit down and relax that a window seat with a set of fluffy pillows.
Window seats are wonderful if you want to freshen up your home without making large structural changes. Big window seating projects can be taken on of course, but if you are looking for a low hassle way to change things up just plan on keeping the original opening and adding seating.
Besides adding ambiance and a "wow" factor, windows seats are great for any home as they can go in any room and mesh with any style. Want to add more seating to your dining or living room? Window seats are perfect for these rooms, especially for big families or outdoor lovers wanting a meal with a view. For those wanting to make a bedroom more cozy and relaxing, window seats are perfect for curling up with a book and cup of coffee