Remodeling Don'ts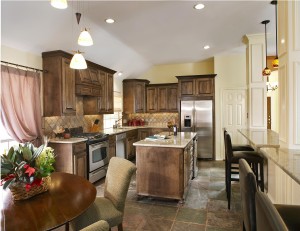 Whether you're working on your own project or you're hiring a contractor to do it for you, there are a lot of remodeling don'ts.
If you want your remodel to go smoothly, plan things out ahead of time and before the work actually starts.  Even when things seem small like, faucets or trim, don't delay on picking out what you really want.  Materials may be back-ordered and can put your delay your schedule.
Don't change your mind too much.
You're always going to change your mind on something, but be careful how often you do it.  Every time you change your mind, it affects how much work may have to be done, restocking fees and other added costs.  Scheduling may also be affected too.
Don't buy your own materials.
Although it may seem like an easy way to save money, buying your own materials may cost you more. A builder is going to mark up the cost of materials and then pass that added cost onto you.  But, the builder may get a better price to begin with, which means you'll be paying the same price as before.