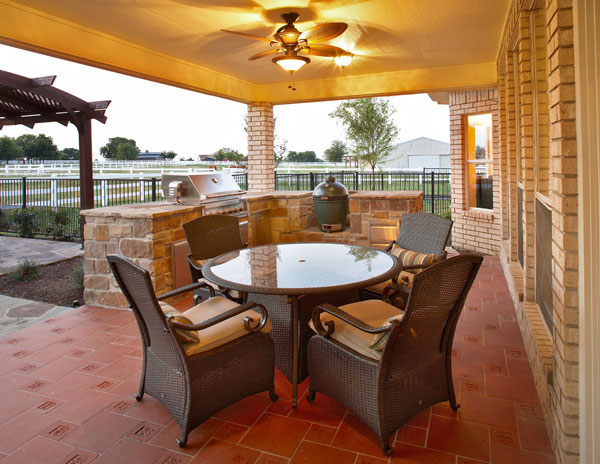 Outdoor Living Spaces
For those who love the outdoors, it does not get any better than having a creative outdoor living space. Outdoor living spaces  maximize square footage as every part of your house is utilized, as well as provide endless opportunities for entertaining. Whether you are trying to complexity re-haul your backyard or simply looking to update, here are a few ideas.
Backyard Kitchen– The backyard kitchen is perhaps the most practical of all outdoor spaces and the most fun to use. The beauty of a backyard kitchen is that it can be customized to any taste and can be as simple or as lavish as you like. It opens up a new world of grilling opportunities, perfect for those spring and summer months.
Customized Porch– A porch is a perfect invitation to sit down, relax, and unwind after a long day. Like any outdoor space they add value to any property and use an area that may have not been previously utilized. They can also be screened in and made indoor/outdoor to keep out mosquitos and other unwanted wildlife.