Improving Your Home For Sale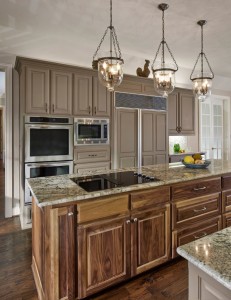 Home buyers are typically attracted to large kitchens, storage space, bright rooms and open floor plans.  If your home does not have these elements, you may find it a little more difficult to sell.  Remodeling can add some "wow" factor for your home.
Here are some areas of remodeling that may increase the attractiveness of your home to buyers.
–       Textured paint.  A little fresh paint, an accented wall or faux finishes can make a lasting impression on a buyer.  Pick colors that will appeal to a variety of people, don't be too drastic though.
–       Improved flooring.  Tile, wood or new carpet will draw in any buyer.  New or improved flooring will make buyers believe you cared for your home and kept up on the maintenance.
–       Decks.  Adding a new deck to your home will add appeal to the outside features.  It also gives it a homey feeling and buyers will consider it a bonus.
Smart updates to your home will leave a memorable impression to buyers and increase the chances of it selling and at the price you want.