Feeling Unorganized or Uninspired? A Home Office Remodel Might Be In Store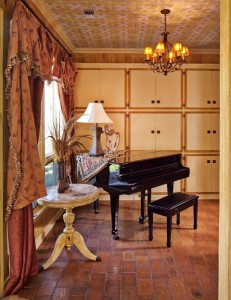 If you work out of your home, then you already know how important it is to set up your home office in a way that keeps your organized, motivated, and inspired throughout the day. A poorly designed, cramped, or dull home office can have a noticeable impact on your productivity and your income. Therefore, the design of your home office is not something you can afford to overlook or ignore.
If you really, truly want to get organized this year, increase your productivity, or finally start your home business, then it might be time to consider a home office remodel.
If you don't have room in your house for a home office (or your office is squeezed into the corner of your bedroom or the dining room), then the first order of business is a room addition. If your current office is cramped and dark, then we can help build out the room to give you more space.
Other popular aspects of an office remodel are:
Adding built-in shelving for more space and better organization
Building a customized desk and work station
Putting in more lighting
Professional inerior design to inspire creativity and visual comfort
If you want to upgrade your office (and possibly your income as a result) this year, contact USI Design & Remodeling to schedule a consultation.