Add Beauty, Elegance, and Safety to Your Home With Fluorescent and LED Lighting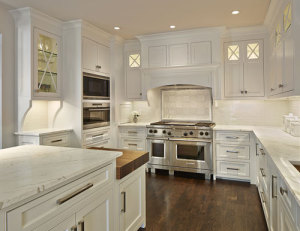 The way you choose to light your home needs to be a part of your overall design strategy. Lighting adds character and beauty to each room, and it can also allow you to direct the eyes of your guests. Additionally, well placed lighting can increase the safety of your home, especially if residents have mobility or vision issues.
Two growing trends in lighting décor are the use of fluorescent lights and LED lights. These softly glowing lights provide an elegant ambiance that immediately draws the eye. This excellent article about fluorescent and LED lights from Houzz includes some amazing and gorgeous pictures of how enterprising and creative designers have utilized fluorescent lights.
These pictures showcase how fluorescent lights can set the mood in the bedroom and make a kitchen safer at night. The article also includes a cool picture of a pool outlined in LED lights to prevent dangerous accidents and stunning use of LED lights to add an otherworldly feel to a rustic wine cellar.
Love the images in the article? Talk to your home designer about incorporating fluorescent lights and/or LED lights into your upcoming home remodel.