How To Store All Those Electronics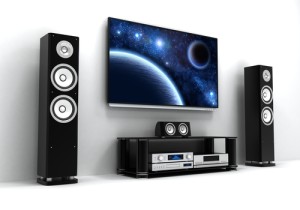 So many electronics now live in our homes. Cellphones, tablets, computers, routers, modems, laptops, DVD players, game consoles—not to mention musical devices. Here are helpful ideas to keep everything organized.
You can conceal the modem and router.
One way is to hide a modem and router in a magazine file.
Or keep them in pretty white boxes.
Or place them in hollowed out hardcover books.
About those cords that are running every which way:
Organizers suggest bundling cords together with trash bag ties, binder clips or wire wraps. Be sure to label wires so later you can identify which items you're unplugging.
You could even Velcro cords to the inside of a table leg so they're out of your sight line.
Various options exist to hide the wires completely. Or buy a surge protector that contains cord storage.
Set up one charging station.
Designated charging stations keep countertops and desks clear. Devices are ready to go.
Or buy a multi-device charging station. Your iPads and phones are centrally located.
You might keep computer, TV and phone related manuals as well as USB drives stored in clear zip-lock bags near the charging station, too.
By storing and better organizing the electronics, the home will look less cluttered.  And aesthetically pleasing. When you're late for work, you'll appreciate saving precious time, knowing where your devices are.
http://www.houzz.com/ideabooks/1083613/list/5-ways-to-organize-your-home-electronics