Building An Addition Onto Your Home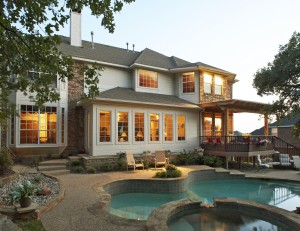 Building a new addition onto your home can seem like a daunting task, but with a good team and plan, it can be a breeze.  Considering these areas can make adding an addition easy…
Asking yourself some essential questions is critical: What are you looking for out of an addition? Will the addition add value to your home beyond dollars and cents?  Where should we put this addition?  Is your budget, build to what you want? Or build to a hard number?
Look up the zoning regulations and restrictions in your area.  Find out where and what you can build.  Checking with the residential community or local law can guarantee your construction plans are up to code.
Be as creative as you want to be with your new addition.  You have a blank slate to work with, so revamp and consider curb appeal.
A timeframe for your new addition is essential.  A timeline will keep everyone on track and aware of their responsibilities.  Having a solid plan will keep the renovation on track and make your vision a reality.
Building a new addition onto your home is exciting and with the perfect contractor, your dream room can become a reality.