Dallas Kitchen Remodeling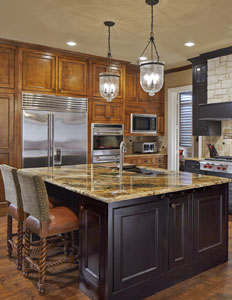 As a single source solution, our Kitchen Design team is dedicated to working with you to get your home's Kitchen Remodeling done on time and right.
Having the Kitchen Design- Builder under one roof means you'll get unlimited services and selections while keeping kitchen remodeling costs in-line and on budget as we create the Kitchen Remodel of your dreams.
We've built an Award winning reputation as a Kitchen Remodeling Contractor with an attention to detail providing functional designs grounded with strong focals.
Let us to introduce you to service – oriented Custom Kitchen Renovations.
Give us a call at 972-206-0750