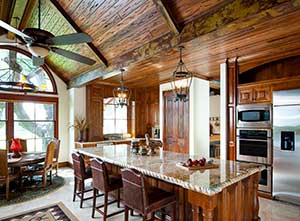 We understand that a beautiful kitchen is a gathering place for families and can enhance the overall value and feel of your home.
As a single-source solution, our kitchen design team is dedicated to working with you to get your home's kitchen remodeling done on time and right.
Having the kitchen designer and builder under one roof means you'll get unlimited services and selections while keeping kitchen remodeling costs on target as we create the kitchen of your dreams.
We are proud of our award-winning reputation as a kitchen remodeling contractor with an attention to detail who provides functional designs grounded with strong focal points.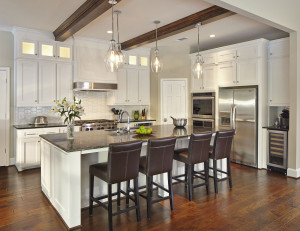 As a turnkey service, we match you with the following solutions:
Efficient floorplans with ample storage.
Your desired structural, plumbing, and electrical functionality.
Custom cabinets that capture your design theme.
Quartz or any type of natural or manmade counter tops.
Architectural lighting and plumbing fixtures.
Unlimited ceiling treatments, such as crown molding, vaults, beams, or coffers.
Accessories for trash, pull-outs, lazy Susans, spices, or any other complementary kitchen organizer.
Any floor covering.
Appliances and brands from A-Z.