USI Remodeling Projects with the Customer Experience: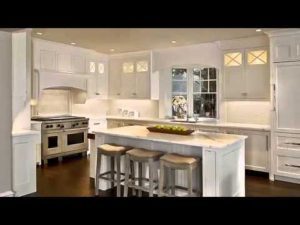 Project Summary
How to survive a large renovation
Multi-room renovations are the domain of mature renovation specialists adept at large scale residential scope execution. Successful results will require architectural review, interior design and efficient construction management.
Standard processes require a master-plan put together by independent professional service providers or in the case of projects like USI Design & Remodeling they are done in concert with us as Design-Builder for turn-key planning to execution.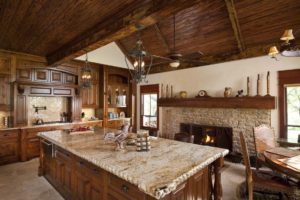 Project Summary:
Amazing Transformation of a Ranch Home
Sitting on a 1,000 acres and built in the 1940's, our client's home, is a true Texas ranch. Additions to the home were made over the years, however a re-occurring problem was the absence of highly skilled providers of design and construction in their small town, which limited their ability to reach new levels of style.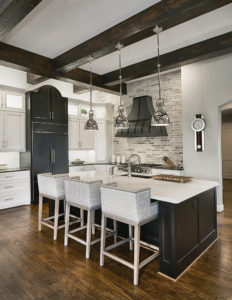 Project Summary:
The results of our efforts are captured in the project images and provides the best narrative about the partnerships success.  Multiple interior and exterior walls were moved as well as a fireplace. The new envelopes are situated for better use of space, chief among the results was enlarging the family rooms/great rooms floor area.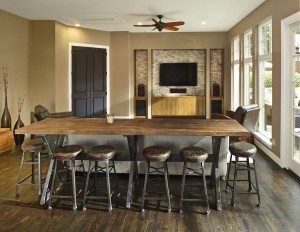 Project Summary:
The first meeting we worked together to outline the homes good, bad & ugly. The resulting whole house remodel lies comfortably within the homes original Traditional style. Relying on Classic lines the interior strikes a timeless look which promotes brightness and reflection via the abundance of natural light and quality finishes.
READ MORE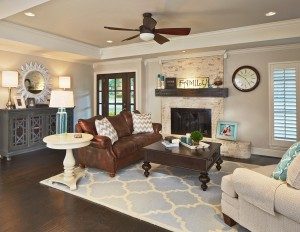 Project Summary:
To achieve a modern floor plan a wall was removed between the kitchen and family room.  Room architecture has changed in the last 40 yrs. and movements such as this have a tremendous payback. The new space promotes gathering and entertainment via a modern great room feel.