Star Awards by the Texas Association of Builders, the only statewide tribute to excellence in the remodeling industry, is judged for outstanding design and quality of construction.

2012 Winner Best Kitchen
2011 Star Award Winner Best Bathroom
2009 Texas Association of Builders Winner for "Remodeler of the Year" representing 11,000+ members
2009 Star Award Winner Best Website Remodeler
2009 Star Award Winner Best Bathroom
2008 Winner Best Kitchen
2004 Finalist Best Bathroom
2002 Finalist Best Bathroom
2001 Winner Best Whole House Remodel
2000 Winner Best Kitchen

The ARC Awards are given by Dallas Home Builders Association recognizing those industry professionals for areas of unique achievement in Custom building and remodeling.

2012 ARC Award Winner Best Bathroom
2012 ARC Award Winner "Remodeler of the Year"
2011 ARC Award Winner Best Bathroom
2010 ARC Award Winner Best Bathroom
2010 ARC Award Winner Best Kitchen
2009 ARC Award Winner Best Bathroom
2009 ARC Award Finalist Remodeler of the Year
2008 Vesta Award Winner Best Kitchen

The Contractor of the Year(CotY) awards are given each year by NARI Dallas to members who have demonstrated outstanding work through their remodeling projects.

2010 Greater Dallas CotY Award Winner Best Kitchen Under $40,000
2009 CotY Award Winner Entire House $250,000 to $500,000
2006 CotY Winner Best Bathroom $30,000 to $60,000
2005 CotY Winner Best Universal Design – Bathroom
Reviews
After extensive research I decided on USI for my remodel project on my house. This extensive remodel job started on time as advertised and completed on the exact date discussed during the estimate process. The original estimated price is exactly what the job cost. There were no hidden surprises. This project took 10 weeks to finish. We were able to live in the house while the work was done. Each day throughout the entire period the crews showed up at 7:30am without fail. The construction site remained very clean and livable throughout the work that was done. The neighbors commented on how clean the area was kept during the project and to the daily progress that was achieved. Every crew that showed up to the house was very respectful of the house and the job they were performing. USI was always there managing the activities and I never felt insecure about having 8 to 10 people a day for the entire period working around the house with my property still onsite. The work to gut the house and rebuild it was flawless. The quality of the work completed was amazing. When someone walks in the front door of the house it is amazing how the just stop and say Oh My Gosh this is fabulous. I would highly recommend this company to remodel any part of or the entire house. It is true you get what you pay for and USI delivers an outstanding product. I can not say enough great things about USI and the finished product.
I want to tell you how thankful we are that you were part of every step throughout our project. Your planning, attention to details, calm personality and keen eye for good design are so appreciated. Thank you for all you have done to make a hideous bath into a beautiful bath suite.
Quality Excellent Just call USI Design and Remodeling now! Preparing for my major kitchen remodel was no easy or comfortable task for me until I met Chris Chumbley. USI's numerous awards and project pictures caught my eye, but their exceptional reviews from every source made me pick up the phone and call. Now it is my turn to shout praises for USI Design and Remodeling.Chris treated me as if I were his only client and not just another sale. He took the time to find out my needs and expectations and together we transformed a used, worn kitchen to a level I could not even imagine. He also encouraged me to consider other options within my budget that I never would have thought of and delivered more than a dream. You hear all the horror stories of demo and reconstruction, but through the dust it really was fun and I cannot stop smiling. Chris, Gordon and each of their crew and sub-contractors were nothing but the best. They were highly skilled, respectful and courteous.My remodeled kitchen is unbelievable and I cannot wait to call Chris again for my bathrooms and other updates! He and Gordon Zoellner are truly my partners and there is no question that I highly recommend USI Design and Remodeling. They put the customer first, communicate, follow through and deliver!
My wife and I wanted to remodel two of our bathrooms at the same time (our Master bath and a guest bathroom). This was the first major work we've had done on our house and were incredibly nervous after hearing contractor horror stories from friends and family. After reviewing bids from multiple contractors, my wife and I decided to go with USI Remodeling. Chris and Gordon were outstanding to work with. They did everything they said they were going to do - on time and on budget. They were professional, brought issues to our attention immediately and provided outstanding recommendations on design, etc. Both bathrooms are gorgeous and we can't wait to use USI Remodeling again when we're ready to remodel our kitchen.
We are grateful to have the relationship that we do with Chris Chumbley of USI Remodeling. His professionalism and Chris' ability to see the entire project makes our job much easier. The selection process can be tedious and difficult for homeowners to visualize the "big picture" but Chris's creativity and understanding about how to design a space and manage a project makes him dependable from the beginning to the end. Chris's relationship with Arizona Tile is nothing short of respectful and courteous. Chris is able to make appointments with our showroom staff as well as use our conference room when needed. Chris gives his customers, what I call, "The Experience." This means he knows how to explain, draw, customize, listen, and deliver the finished idea to his clients. From the drawing table in our showroom to his "hands on" approach on the jobsite, it is no wonder why USI has maintained a flourishing company in an economy that was less than desirable. The attention to detail, his personality and the steps taken to make sure things are done right the first time, make Chris unique and better than most. There is no question that Chris knows what he is doing and how to do it. I have never seen a customer disappointed under his care. It is an honor to be apart of the selection process for USI Remodeling. We appreciate his business, and we are thankful that we have established such an understanding of what we both can offer. Chris is not considered a stranger here, and he is welcome anytime. We are definitely looking forward to the future. His attitude, his passion for the overall project and his vision make him one of the best.
USI Remodeling has been an outstanding remodeling contractor to work with. I have had nothing but outstanding remarks from their clients. I have seen time and time again how they work very hands on with customers to take them step by step throughout the remodeling process. Gordon or Chris are always with a client as I walk them through appliance selection for a kitchen remodel. Typically a contractor will just send a client in to select their appliances. USI always guide their customers through each and every step, helping them find the best selection at the best value for their home. Having appliance installation problems in my business is common. Not with USI, they are extremely meticulous in ensuring that from selection, ordering, delivery and installation each step is planned and executed flawlessly. Working with USI has always been a pleasure for me. What does impress me the most though is talking to their customers after completion of the project. Their clients feel that Gordon and Chris have helped them with a major project in their lives. They immerse themselves in the project for the customer, who is now a friend and not just a client. you really get the sense of family with this company. I am proud to work with them always.
We like that you walk your clients through the process and let them know what to expect from us. We also see the great effort you go through to communicate with your clients about what works to meet their needs on a functional, aesthetic, and economic perspective...Your projects always turn out great. It's fantastic to see how our decorative plumbing and hardware products fit in with your clients' kitchens and bathrooms.
AMAZING Bathroom remodel! What can I say....this was THE best remodeling experience I have ever had. Everyone was VERY professional, stayed on time and what an amazing transformation of my bathroom. We are so happy with the results and HIGHLY recommend USI. Thanks!
Great Work! Chris and his crew were exceptional. He walks you throught the whole process from begining to end. Their awards are well deserved, because they truely are one of the best in the area. Both of our bathrooms came out even better than I expected. I would recommend USI Remodeling for all of your remodeling needs. Thanks!
Thank you and Chris and all the folks at USI for your professionalism, integrity and courtesy.
I was so impressed with USI Remodeling that I hired them to do a custom fireplace surround for me...It is too bad my house is done or I would hire them to do something else!
The key differences between USI Remodeling and the other contractors...were their availability/responsiveness to our inquiries and a genuine willingness to incorporate our ideas into the construction/design plan.
We continually show off your great work at our house and pass it on to our friends if they are looking for a great company to work with.
Everyone that has seen our bathrooms loves them!
From the beginning design phase throughout the construction process and to completing and adding the last minute details, USI exceeded our expectations. We highly recommend USI for any project, big or small .
Chris did an excellent job managing all aspects of the design and build of our master bath and closet remodel. Chris was able to turn our dreams into reality and our bathroom is now a beautiful and functional space.
USI Remodeling is outstanding! You are the first company that did everything you said you would in the time you promised and at the price you quoted.
In the News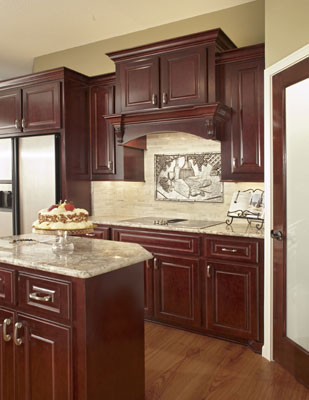 USI Design & Remodeling of Dallas, Receives Houzz's 2013 'Best Of Houzz' Award!
View Here
D Home Magazines special section details USI Design & Remodeling winning "Remodeler of the Year"! View Here.
Houzz Unveils 2012 "Best Of Remodeling" Winners – March, 2012 – USI Remodeling wins in the "Design" Category – READ MORE
Renovation Dallas, Winter 2012 – Featured Cover Article
Dallas Metro Home Improvement, September 2011 – 2011 Star Award
Dallas Metro Home Improvement, January 2010 – Green Living Projects
Dallas Metro Home Improvement, December 2009 – Trendsetting Meets Timeless
House and Home Magazine, November 2009 – Redefined Floor Plan
House and Home Magazine, February 2009 – Rebalancing Act
Dallas Metro Home Improvement, December 2008 – Exquisite Cocina
House and Home Magazine, September 2008 – Country Cool – Country Cool – a Southlake Home's Rustic Transformation
Dallas/Fort Worth House & Home, October 2007 – Sleek Traditional – a Southlake Couple Gets an Elegant Master Bath
2008 Star Awards – USI Remodeling Wins Best Kitchen Renovation Over $100,000
Professional Remodeler Magazine presents Best of the Best Design Awards to USI Remodeling, September 2008